MESSAGE OF CHANCELLOR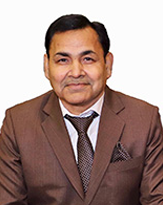 "Motherhood International Journal of Multidisciplinary Research & Development" is yet another milestone inthe history of Motherhood family. The development of Humanities, Science & Technology has not only contributed in formulating various theories and answering many queries but has also raised many new questions for scientists to research for. We feel very pleased to announce the upcoming release of our international Journal through which we also aim to contribute our best to the world of research.

This journal is an endeavor to abreast the scientists, budding researchers and academicians with the latest developments in various disciplines and its contribution in the advancement of science and technology along with the integration with other disciplines. I am sure that this journal will provide an unparalleled opportunity for the growth and innovation of all those involved in the research and development.