Vice-Chancellor's Message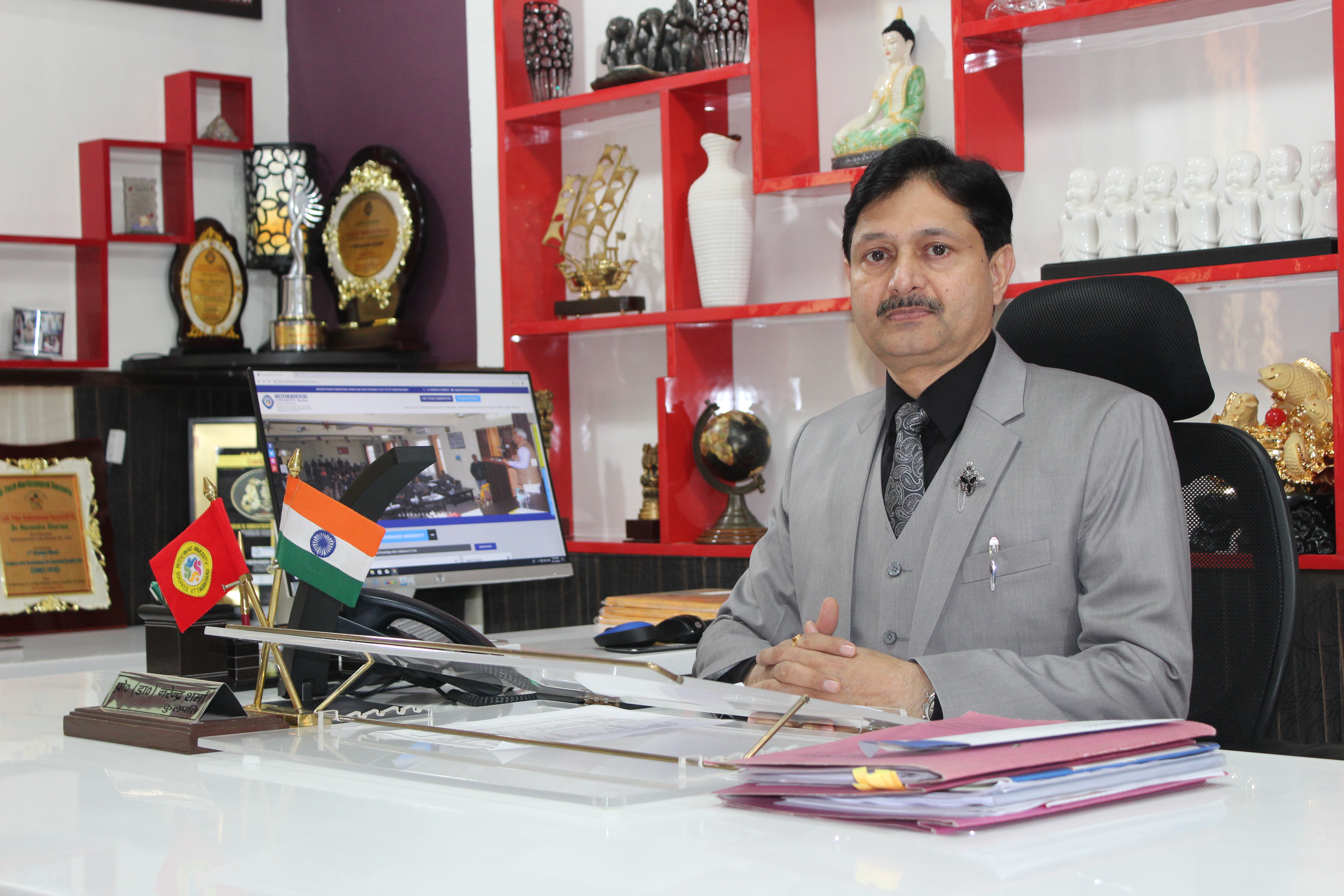 At the very onset, I am prompted to use Dr. Martin Luther's quotation

"The function of education is to teach one to think intensively and to think critically. Intelligence plus character- that is the goal of true education."

I welcome all the students who choose to be a part of Motherhood University, Roorkee. I am honoured to have been selected as the first Vice-Chancellor to serve Motherhood University, and it is with pride and excitement that I join the University.

Coming to the goals of the University, we aim to excel as the premier University for all classes in this northern region. The University emphasizes quality teaching, scholarship and research and the lifelong engagement of its students and alumni to contribute to society at large.

In addition to creating fertile minds for professional and personal success, we have committed ourselves to create responsible citizens who are the epitome of highest ethics and social conduct. Thus the responsibility lies with us to nurture complete professionals. I can proudly state that we are fully motivated to handle this challenge and surely be successful.

Motherhood University exists to provide the best education possible to its students. As we look to the future one thing is certain- knowledge will be a key resource and will be highly sought after within Roorkee and around the Uttarakhand. I will strive to ensure that all the educational programs achieve excellence.

Our challenge is to help to generate ideas that will benefit society and to educate and train people to work in fields, where they will be valued both for their specialized knowledge and for their ability to research, communicate and solve problems.

I am sure that the students will feel proud on being associated with us and make us equally proud with their academic excellence.